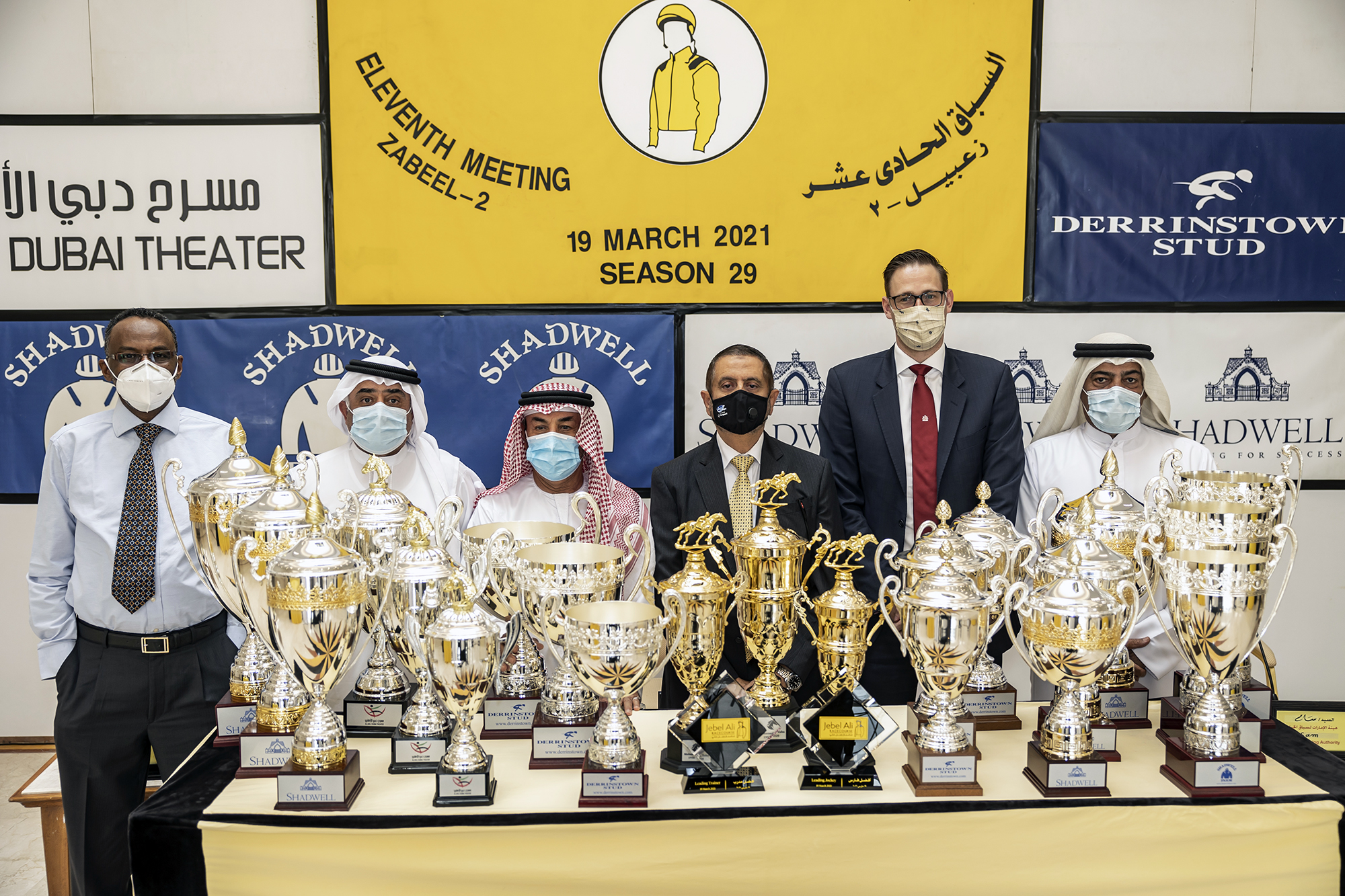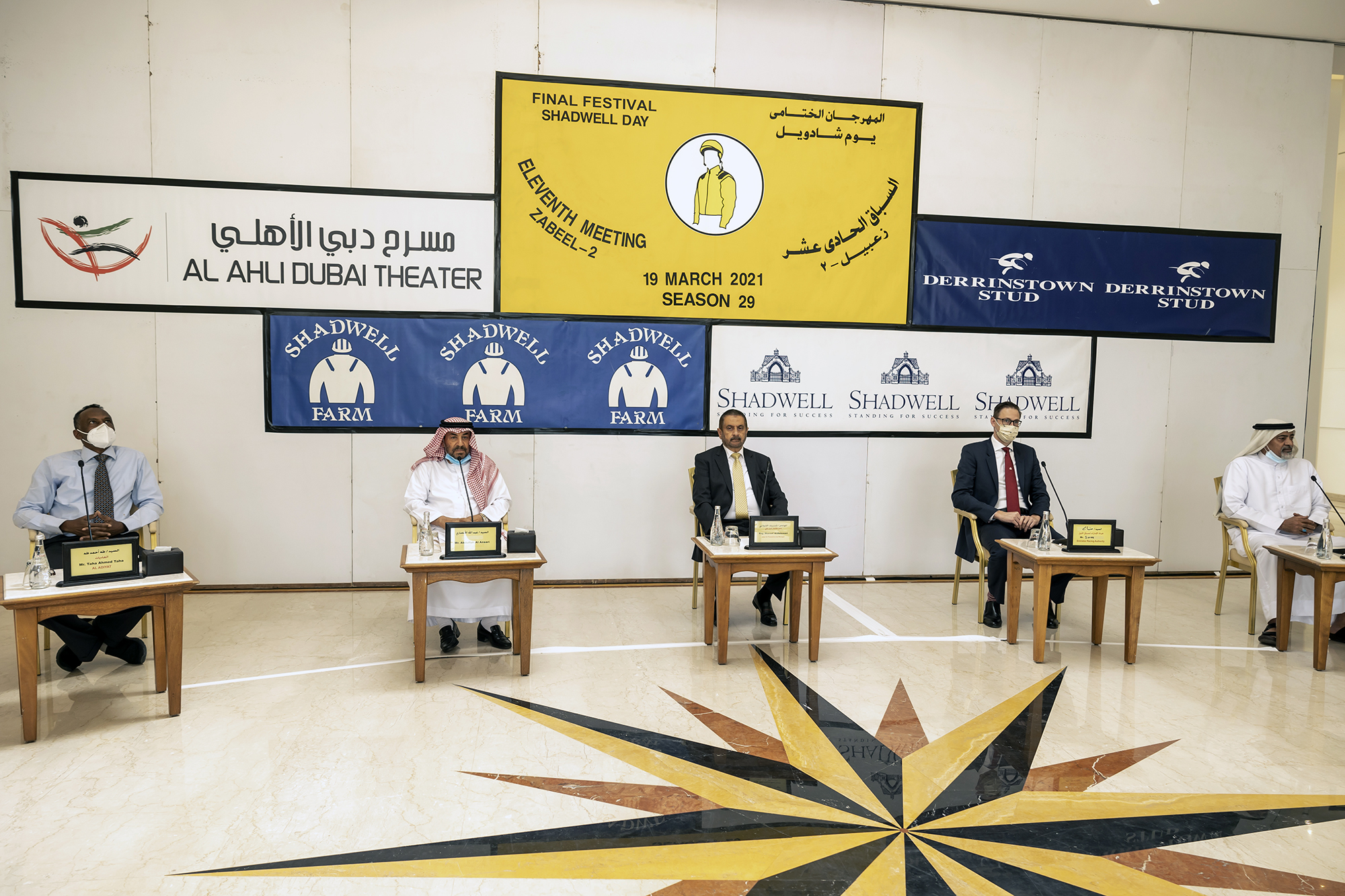 Dubai UAE
Sallam Sallam
A SEVEN race card is the offering on this final Friday of racing at Jebel Ali Racecourse with the 1400m Jebel Ali Classic (Silver Jubilee) underlined as the feature race of the afternoon. As is traditional at Jebel Ali the aforementioned contest, a conditions race, has been allocated the fourth race slot on a card that starts with a 1400m maiden for Thoroughbreds.
With the Purebred Arabian series up the hill completed a fortnight ago, this week's card is dedicated to the Thoroughbred. With summer kicking in gradually, action is due to get underway at 2:30pm. The feature event of the afternoon carries a prize purse of Dh250,000 and add to that the funds of the other six races totalling Dh540,000 and connections have a total disbursement of Dh790,000 up for grabs during the course of the afternoon.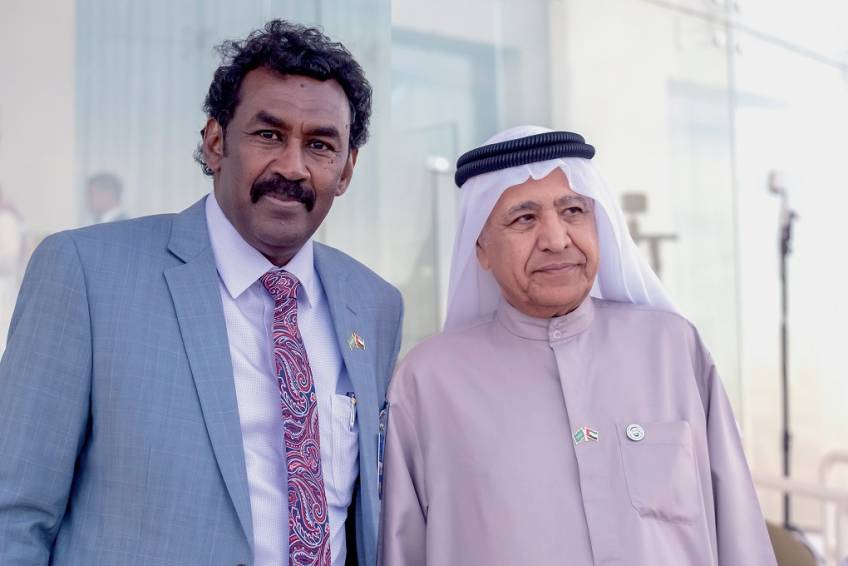 As mentioned, a 1400m conditions race, the feature is yet again sponsored by His Highness Sheikh Hamdan bin Rashid Al Maktoum's global racing and breeding operation, Shadwell. Shadwell will also sponsor a race in memory of prominent racing journalist and former Al Adiyat Editor, the late Mr. Mohammed Taha, who passed away last year. Mohammed Taha was an integral part of the organising committee of the DIAR Series and travelled around the world promoting Purebred Arabian racing and helping raise the standard for the breed.
Organisers will honour him with the Mohammed Taha Cup, a 1950m handicap that will be run as the penultimate race on the programme. Representing Shadwell was HE Mirza Al Sayegh, the Director of the Office of Sheikh Hamdan bin Rashid Al Maktoum, who said: "Mohammed Taha had been a great friend of mine for more than 25 years and we travelled together on many international trips promoting Sheikh Hamdan races in Australia, New Zealand, the United States, Scotland, Holland, Germany and very many other countries.
We had been working together for a very long time and he was a very dedicated professional who took his job very seriously. "I remember asking him many times to come to dinners hosted by the various clubs we were organising race meetings at but he would always say he wanted to get back to work.
His thirst for information and to supply that information forward was insatiable and he will always be appreciated for the role he played in the promotion of Purebred Arabian racing worldwide. "It is an honour to host a race in his memory and we would like to honour him for his contribution. I take this opportunity to convey our sincere condolences to his family and friends.
His passing away is a personal loss for me." As has been the norm this season, racing will be held behind closed doors and even the press conference was conducted via video link with Al Sayegh attending via video call. He added: "His Highness Sheikh Hamdan is always committed to racing at Jebel Ali Racecourse through his Shadwell Farm operation.
Sheikh Hamdan has been an ardent supporter of racing at Jebel Ali and it is a venue that is close to him. He has had a lot of success here in the past and we can only hope that he will have more success this Friday on what is another special day of racing. "The Public was not allowed to come racing during the past season and we hope that will change next season as we look forward to the end of the pandemic and to admitting the public.
The public is part of the whole game actually and the support that Sheikh Hamdan and Sheikh Ahmed bin Rashid Al Maktoum have given to the racecourse is for the public to enjoy. "But I also believe that the public have not disconnected from the racing because they follow all of the races and they are connected through the various media channels.
"I really thank all the jockeys, owners and trainers who have contributed a lot towards the success of the seasons and I can say that Shadwell, Derrinstown and Shadwell Farm will renew their sponsorship of racing here next season as well."
Representing the family, Mohammed Taha's brother and present Managing Editor of Al Adiyat, Taha Ahmad said: "On behalf of the family of Mohammed Taha I would like to thank Sheikh Hamdan bin Rashid Al Maktoum for hosting a race in memory of Mohammed Taha and for Mr Mirza for taking care of this and thanks to Sheikh Ahmed for hosting this event and the management of Jebel Ali Racecourse, Engr.
Shareef Al Halawani, Mohammed Al Shehhi and the organising committee of Sheikh Hamdan's office. "Honouring Mohammed Taha by having a race in his memory is like honouring the media in the UAE and I thank you for this kind gesture and we thank you for your initiatives in supporting the media."
Representing the Emirates Racing Authority was Chief Steward, Samuel Shinsky, who commented on the card saying: "We look forward to an exciting seven race card and to finish things off here at Jebel Ali for the season we have the Jebel Ali Classic (Silver Jubilee).
"It is a strong renewal of the race with a strong full field and as much as the season ends, we look back on the season and realise we were fortunate in the UAE to continue racing and that we had no cancellations at any of our tracks. "Jebel Ali have been a very big part of that and we are thankful that racing continued through the pandemic and are thankful to the club for whatever they've done to enhance racing.
There were no spectators this season, but next season we hope we can usher them back in. "Talking about next season, Jebel Ali Racecourse is always trying to improve facilities and the seven race card has been quite prominent over the last few seasons.
There are plans to enhance the experience for connections with plans to build an additional barn so that the seven races can be hosted and run more smoothly. "There are many more exciting changes planned and the club are keen to make these for the safety of horses and riders.
Some of the horses and riders have struggled to handle the turn, particularly the inexperienced ones but it is quite a challenge even for experienced riders and horses and if the turn can be reconstructed and improved, it will be much safer and offer even more competitive racing and give owners and trainers the best chance of winning.
"I guess it all came together last season when we were walking the track with the jockeys and we asked them what they would like to see improved and the turn is something that always comes up. "The club is always interested in enhancing the quality of racing and on improving its facilities and if this can be done it will really enhance the racing at Jebel Ali.
"Jebel Ali has always been the most crowd friendly racetrack we have and we did miss it this year and hopefully next season we can have the crowds back to watch racing at a course where horses can handle the turn a lot better."
Racecourse patron, Sheikh Ahmed has four runners on the final day, three of which are saddled by his resident trainer Nicholas Bachalard. The French handler sends out Nibraas in the 1400m maiden, with Nayefah tackling the 1400m conditions run and Shamikh carrying the yellow silks in the feature Jebel Ali Classic.
Bachalard said: "We are nearing the end of season and are thankful to the ERA for conducting a successful season in difficult circumstances. "We have four runners on the last day and I feel a change of surface will do Nayefah good.
Meydan hasn't been her cup of team and we really hope she performs better here. "It's a big step up for Shamikh and a massive challenge for him but it will help see where we stand with him. This will most likely be his last run of the season and we will try him on grass in the future."
Jebel Ali Racecourse Manager Shareef Al Halawani said the management would look into proposed changes and consult with professionals on how to incorporate them. "We are coordinating with the ERA who provide us with suggestions on improvement and whatever will be asked of Jebel Ali we will do it in the off season," Al Halawani said.
"We are still in the design stage and will try and start the work by 15 April and have it finished before the new season." He added: "We hope fans will make the time to follow all of the racing online. We are doing our best to make sure we make the most of the situation and the online Pick Six competition is a good way for fans to stay involved in racing.
We have some good handicap racing on this card and it looks like it's going to be very competitive with the kind of horses that have been declared so all in all it's going to be a very interesting day of racing and we urge racing fans to continue to support the sport through online channels."
A Pick Six competition will be run online and fans are advised to register and make their selections well in time ahead of the races. The overall Pick Six fund on offer this week is an enticing Dh26,000 with the Double Tricast worth Dh4,000 and the Tricast fund of Dh10,000 amortised equally over five races. All of that amounts to a grand total of Dh40,000.
Additionally, Dh1,000 will be paid to the groom of the 'Best Turned Out' horse in each of the races on the card. The initiative, totalling Dh7,000, is also sponsored by Jebel Ali Racecourse.