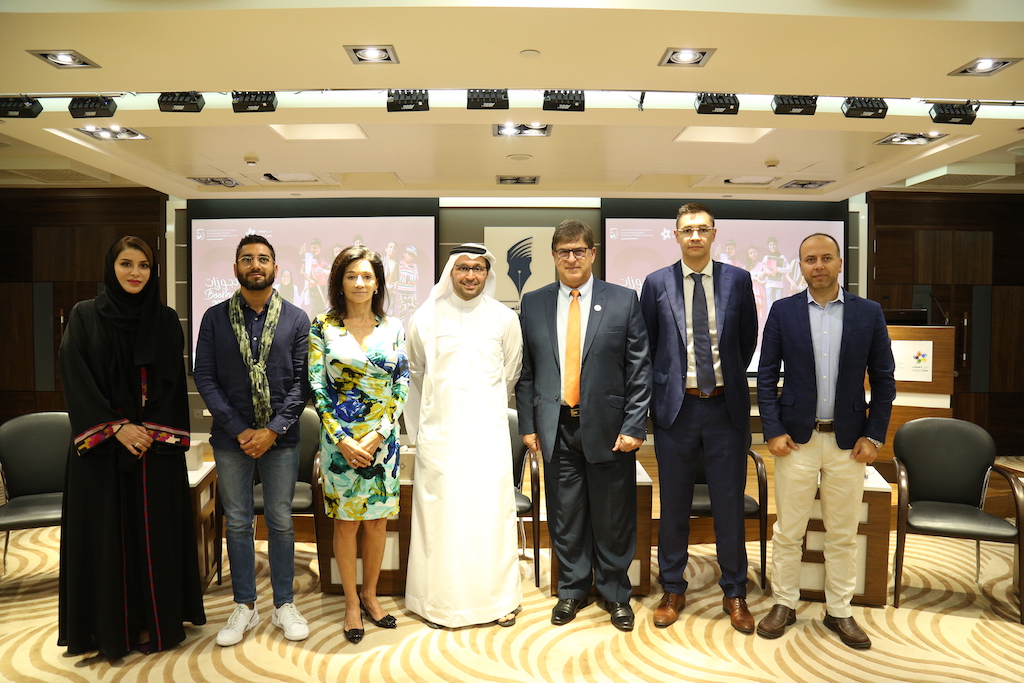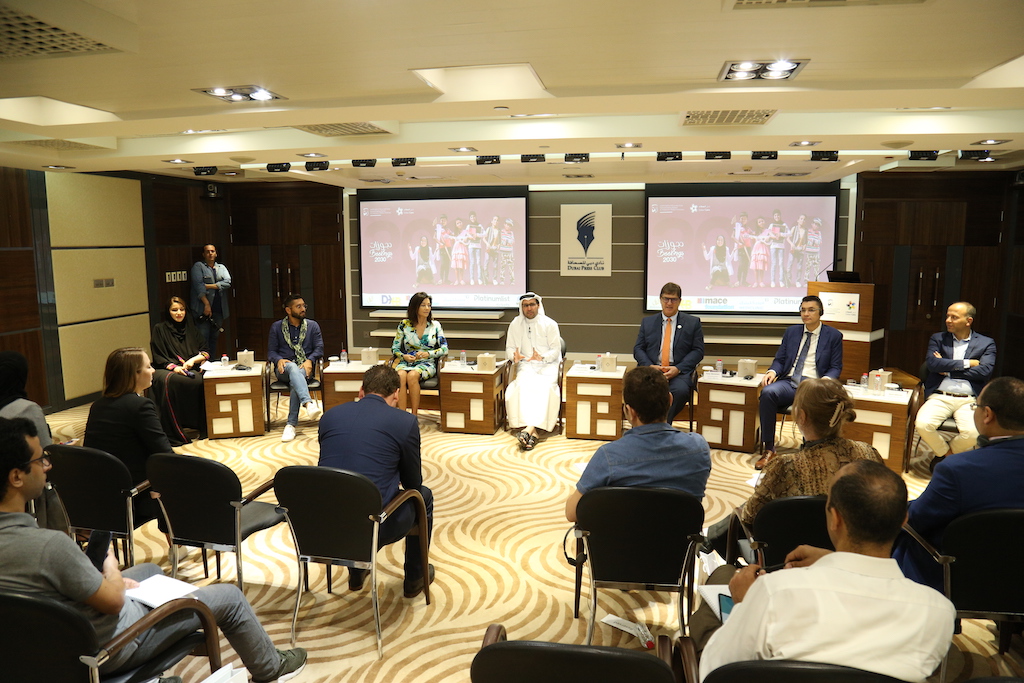 Dubai UAE 
Sallam Sallam 
• Campaign invites UAE community to make a booking with a future professional in 2030 and is set to raise funds that will enable children and youth to realize their aspirations through education
• Campaign contributes to the reskilling revolution by the World Economic Forum (WEF) which hopes to provide skills to 15 million people by 2021
Dubai, United Arab Emirates – April 30, 2019: This Ramadan, Dubai Cares is offering members of the community an opportunity to make a booking in 2030 for doctors' appointments, flights, lectures, hotel stays, concerts and film premieres. Through Bookings 2030, Dubai Cares hopes to influence people's perception of charity, particularly in the context of education. The campaign's main premise is that by providing education to children and young people, we are giving the world a future professional. 11 years from now, we can expect the children who have had the opportunity to go to school and learn to become active contributors to their community. They could become doctors, pilots, professors, architects, singers, film directors or anything they want to be. Therefore, a donation today, is a future booking with a professional in 2030.
Bookings 2030 is a digital-led campaign that features stories from 6 underprivileged children who have great ambitions, despite them living in poverty while facing immense challenges. Central to the campaign, is its website (www.bookings2030.com) which hosts the online booking platform where donations are made through a booking experience that's been designed to be as real as possible. For example, 11-years-old Manesh finds himself out of school as a result of the devastating earthquake that hit his village. He dreams of becoming a pilot and through the campaign website, online donors will be able to select their spatial destination, travel dates as well as their seat. Donors can also book an appointment with 10-year-old Sidra and choose between 3 options of physical upgrades, which include super speed, super strength and invisibility.
The Ramadan fundraising campaign is in line with Dubai Cares' efforts to ensure inclusive and equitable quality education and promote lifelong learning opportunities for all by 2030 as outlined by Sustainable Development Goal 4. Moreover, funds raised through the campaign will support the reskilling revolution by the World Economic Forum (WEF), which aims to provide skills to 15 million people by 2021. Dubai Cares had announced in January 2019 a strategic partnership with WEF whereby the UAE-based global philanthropic organization will be funding two critical 3-year programs focused on identifying future skills and preparing the education and training systems accordingly, in addition to codifying these future skills in order to transition from the current degree-based into a skill-based labor market.
Six long-standing Dubai Cares partners have also announced their support of the campaign: Al Manal Humanitarian Initiative, Dubai Airports, Mace International Limited Mediclinic, Platinumlist, and Vox Cinemas.
The campaign also received in-kind support from ARN, Hills Advertising L.L.C, ITP Media Group and JWT.
Commenting on this unique, empowering and optimistic fundraising campaign, Tariq Al Gurg, Chief Executive Officer at Dubai Cares, said: "The holy month of Ramadan is very special to us at Dubai Cares. Our journey started 12 years ago during Ramadan and since then, every year during this month we have endeavored to present to the community campaigns that push boundaries and inspire change. This year is no different. Bookings 2030 is as campaign that demonstrates the benefits of education in a tangible and engaging way. It allows us to deliver to the UAE community one simple message: by giving out-of-school children and youth the opportunity to go to school and learn, you are helping them achieve their aspirations and dreams."
"We are extremely grateful for the tremendous support extended by our campaign partners, who will undoubtedly spare no effort in ensuring the campaign reaches a wide audience. We also invite members of the community to actively support this campaign and 'make a booking' through Bookings2030.com" Al Gurg Added.
Anita Mehra, SVP Communication & Reputation at Dubai Airports: "We have been working with Dubai Cares for over a decade as part of Dubai Airports' long-term CSR strategy, supporting the charity's initiatives which change children's lives in developing countries through quality education, promotional activities and fundraising efforts. Bookings2030 is one of the most compelling and emotive campaigns I've seen in a long time and we are honored to be a part of it. By promoting the Bookings2030 campaign through DXB and DWC this holy month, we are sure it will resonate with our customers and encourage them to donate."
Lamia Abdulaziz Khan, the Director of Dubai Ladies Club, emphasized Al Manal Humanitarian Initiative's commitment to support Bookings 2030 by adopting the campaign's 'teacher' profession, given the campaign's noble objectives and goals. She stated: "Al Manal Humanitarian Initiative will support Bookings 2030 through the various charitable and humanitarian activities and events organized annually by Dubai Ladies Club, the proceeds of which are dedicated towards Al Manal Humanitarian Initiative. Such events, specifically those carried out in Ramadan, witness large-scale participation from the Club's members, visitors, and the public. We are pleased to contribute to this new international campaign from Dubai Cares, which has established itself as a global role model in its advocacy for children's education."
She added: "We are particularly pleased with the expanded and continued partnership between Al Manal Humanitarian Initiative and Dubai Cares, which has greatly contributed to humanitarian aid and developmental efforts in the past several years." Lamia Khan also highlighted that this partnership is in line with the vision and unwavering commitment of HH Sheikha Manal bint Mohammed bin Rashid Al Maktoum, President of Dubai Women Establishment, President of Dubai Ladies Club, and wife of HH Sheikh Mansour bin Zayed Al Nahyan, UAE Deputy Prime Minister and Minister of Presidential Affairs, to provide quality education for children in developing nations, with an emphasis on girls' education.
Mark A Taylor, Managing Director MENA, Mace International Limited said: "The Mace Foundation is delighted to support Dubai Cares with the Bookings 2030 campaign. Improving young disadvantaged people's lives through education and employment is a key focus for the Mace Foundation. From apprenticeship programmes, to providing access to training and mentoring, to working in partnership with like-minded organisations such as Dubai Cares, we're dedicated to inspiring the next generation into the construction sector, and helping them to build exciting, rewarding careers."
David Hadley, CEO, Mediclinic Middle East said: "Mediclinic Middle East is delighted to support Dubai Cares this Ramadan in their 'Bookings 2030' campaign. As an organisation we believe in opportunities for all, and are committed to the advancement of medicine through the development and training of the next generation of doctors, no matter their personal circumstances or where they come from.
Polina Vesnina, Head of Marketing at Platinumlist: "Bookings2030 is an amazing campaign and we are extremely happy to be part of it! This is our first partnership with a charity project and we truly believe that Platinumlist can be the channel through which the hearts of caring people can be reached. Platinumlist is a very well-known platform in the region, and our aim is to use our extensive database and reach for a good cause. In the month of giving, we would highly appreciate our website visitors and ticket buyers to support this initiative and contribute to changing children's lives."
Ibrahim Al Zu'bi, Chief Sustainability Officer at Majid Al Futtaim said: "Reskilling and upskilling our local communities is an integral part of our sustainability strategy and the company's economic impact efforts. Providing adequate education opportunities for unprivileged children at an early age is necessary for children to grow to be the leaders of tomorrow. VOX Cinemas is honored to be part of the initiative and to sponsor the future creative film director."
According to UNESCO, 262 million children and youth do not attend school around the world and 617 million children and youth cannot read and do basic math, while less than 40% of girls in Sub-Saharan Africa complete lower secondary school. Inclusive and equitable quality education are an urgent necessity for countries to achieve gender equality and break the cycle of poverty that is affecting millions of people worldwide.
###
About Dubai Cares:
Since its inception, Dubai Cares, part of Mohammed bin Rashid Al Maktoum Global Initiatives, has been working towards providing children and young people in developing countries with access to quality education through the design and funding of programs that aim to be integrated, impactful, sustainable and scalable. As a result, the UAE-based global philanthropic organization has successfully launched education programs reaching over 18 million beneficiaries in 57 developing countries.
Dubai Cares is playing a key role in helping achieve the United Nations Sustainable Development Goal (SDG) 4, which aims to ensure inclusive and quality education for all and promote lifelong learning by 2030, by supporting programs in early childhood development, access to quality primary and secondary education, technical and vocational education and training for youth as well as a particular focus on education in emergencies and protracted crises.
In the UAE, Dubai Cares engages residents through a series of volunteer, awareness and fundraising initiatives that are linked to its global mandate. These initiatives include the annual Walk for Education, Volunteer Emirates, Volunteer Globally and Ramadan Campaign.